Workshop on Building Capacity in Control of Small Arms and Light Weapons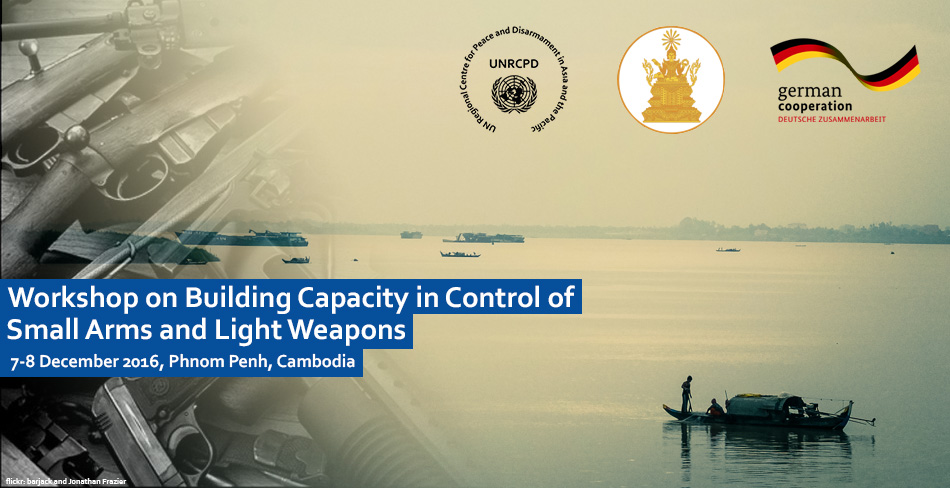 Location:
Phnom Penh, Cambodia
Meeting Hosted By:
Government of Cambodia
Meeting Supported By:
Government of Germany
Strengthening Capacity for Small-Arms Control in Cambodia
On 7 and 8 December 2016, the United Nations Regional Centre for Peace and Disarmament in Asia and the Pacific (UNRCPD) and the Government of Cambodia organized the joint national Workshop on Building Capacity for Controlling of Small Arms and Light Weapons, in Phnom Penh.
Senior Government Advisor at the rank of Secretary of State from the Ministry of Interior, Mr. Sieng Lapresse, opened and actively participated in the event along with approx. 20 other government officials from ministries and agencies involved in the control of small arms and light weapons (SALW). They shared practices, insights, challenges and needs with the participating international experts, including from the UN Coordinating Action on Small Arms, and representatives from UNRCPD.
The situation in Cambodia, and initiatives by its Government, regarding SALW-control were presented. Through discussions and expert  presentations, the workshop offered the opportunity to enhance national capacity on legal and particularly technical aspects of SALW-control, including on marking, tracing and recordkeeping, and physical security and stockpile management. Attention was put on the importance of implementing the United Nations Programme of Action to Prevent, Combat and Eradicate the Illicit Trade in SALW. A focus of the Workshop was to advance national coordination and to develop a national action plan on SALW. The content and relevance of the Arms Trade Treaty were also presented and discussed. Constructive considerations took place on the potential for further future cooperation and assistance on the above issues. The Workshop was funded by the Government of Germany.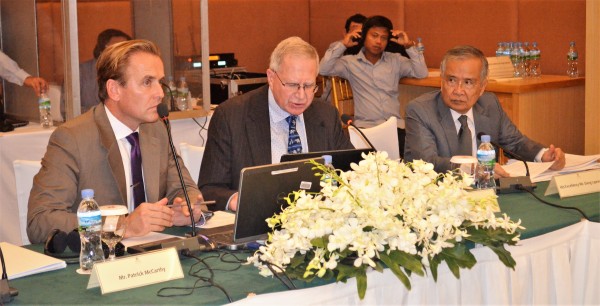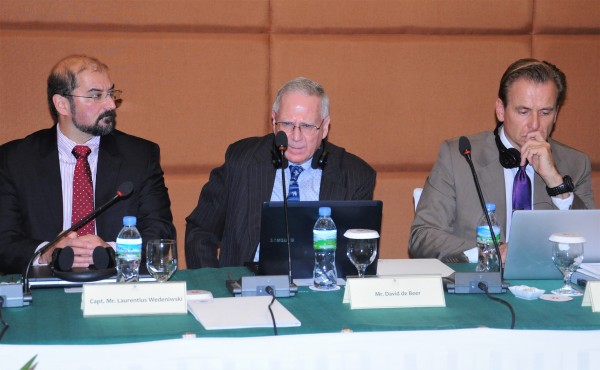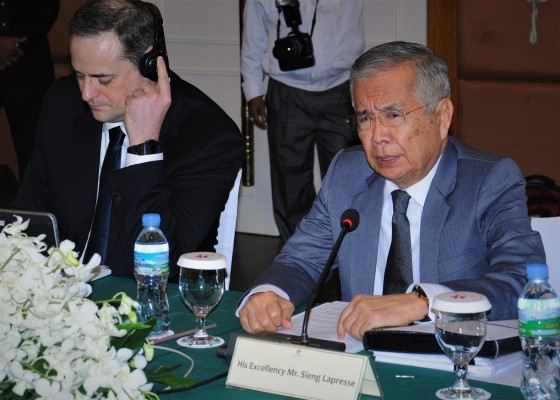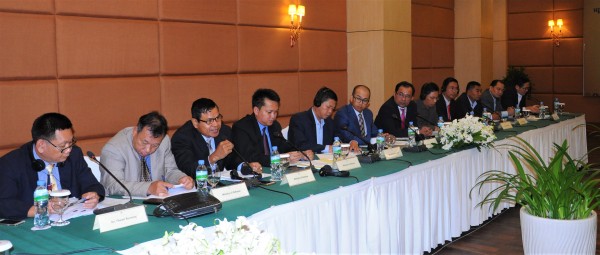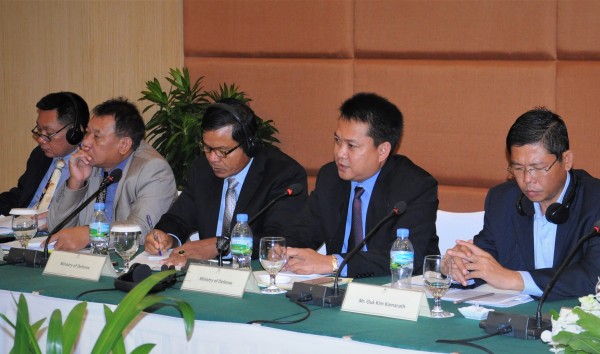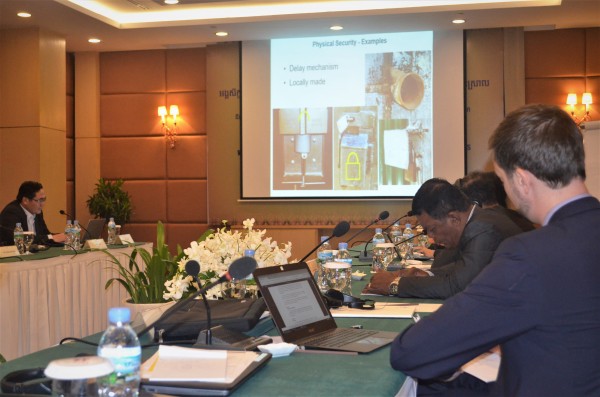 Meeting hosted by:
Government of Cambodia
 
Meeting funded by:
Government of Germany