UNRCPD provides expert guidance to young leaders at annual Everest International Model United Nations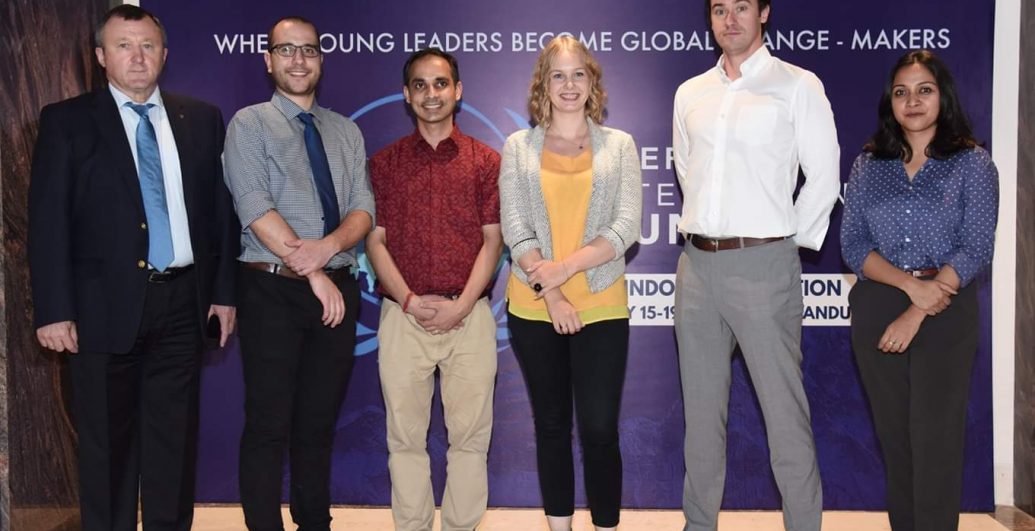 Location:
Kathmandu, Nepal
KATHMANDU, 19 July (UNRCPD) – The United Nations Regional Centre for Peace and Disarmament in Asia and the Pacific (UNRCPD), was pleased to support the United States Embassy in Nepal and the Young Thinkers Society, a local non-governmental organization, in welcoming 200 young delegates from 20 countries across the region to discuss issues ranging from nuclear non-proliferation and preventing violent extremism to cybersecurity and the women, peace and security agenda.
During the week-long event, students simulated committee sessions of United Nations organs such as the Security Council and the Human Rights Council. In a series of separate "expert sessions", representatives of UNRCPD, the United Nations Entity for Gender Equality and the Empowerment of Women (UN Women) and other organizations provided the participants with insight into their work by answering questions and engaging in discussion. The young delegates also took part in career development panels and networking sessions that connected them and celebrated their diverse international backgrounds.
The Everest International Model United Nations (EIMUN) represented a valuable forum for students to discuss current affairs of the "Indo-Pacific" region and to exchange with experts on a variety of topics. UNRCPD participated in three presentations for the United Nation Security Council and UN Women committees on the topics of denuclearization, preventing violent extremism and youth radicalization and women, peace and security.
The participants took part in extra-curricular events to learn more about each other's cultures and discover Kathmandu, including a hike to Swoyambhunath, and a "global village", where participants, dressed in traditional costumes, showcased their culture through songs and dance.
This year's Everest International Model United Nations marked its sixth edition, now covering the Indo-Pacific region.  Such an event fosters the interest and engagement of young leaders to tackle pressing global issues with innovative ideas in order to achieve the common objective of peaceful co-existence.
For further information, please contact Mr. Yuriy Kryvonos, Director of the United Nations Regional Centre for Peace and Disarmament in Asia and the Pacific, at info@unrcpd.org.