Training Course to Combat Illicit Trade in Small Arms and Light Weapons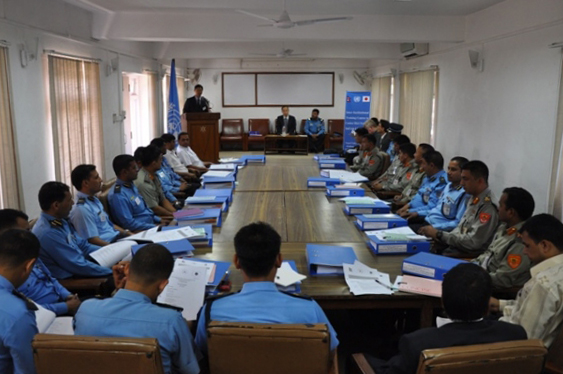 Location:
Kathmandu, Nepal
Meeting Hosted By:
Government of Nepal and UNRCPD
Meeting Supported By:
Government of Japan and they Tokyo Club
UNRCPD organised a five-day national training course in Kathmandu in September 2011 on combating the illicit trade in small arms and light weapons. A total of 25 mid-level law enforcement officers from the Nepal Police, the Armed Police Force and Customs of Nepal participated in the training aimed at enhancing the capacity of law enforcement officers in key issues related to combating the illicit trade in small arms. The course was conducted by both international and national trainers, including instructors from the OSCE, the World Customs Organization and INTERPOL. The various training modules covered basic concepts, including stockpile management and destruction, international instruments and normative frameworks, as well as an assessment of the challenges and responses to small arms issues in Nepal. The course was co-hosted by the Government of Nepal and organised with the financial support of the Government of Japan and the Tokyo Club.