International Workshop on Cyber Security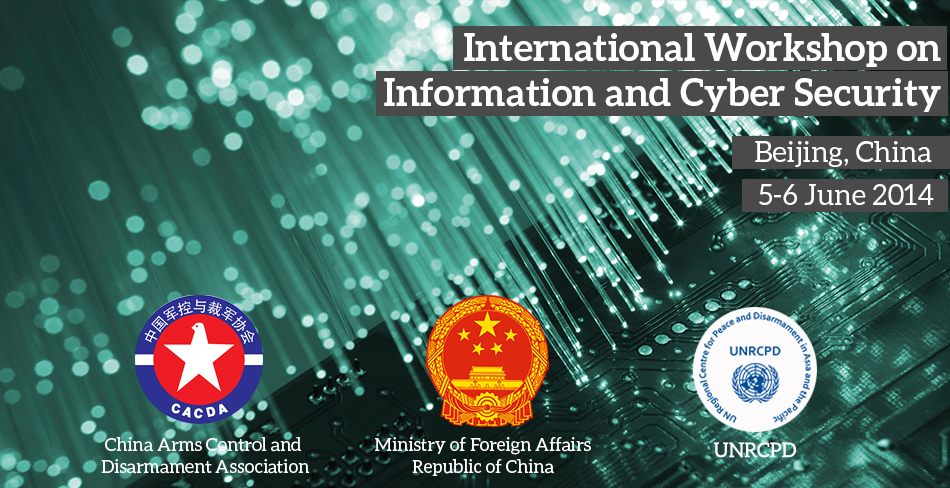 Location:
Beijing, People's Republic of China
Meeting Hosted By:
People's Republic of China
The United Nations Regional Centre for Peace and Disarmament in Asia and the Pacific, the Ministry of Foreign Affairs of the People's Republic of China, and China Arms Control and Disarmament Association jointly organised an International Workshop on Information and Cyber Security  in Beijing, China, on 5-6 June 2014 The workshop brought together senior officials from agencies that lead their respective national coordination on cyber security issues, as well as senior representatives from the host country, various international organisations, international and national non-governmental organisations, national academia and industry. The workshop provided space for officials to discuss and build mutual understanding on matters of pressing concern. The theme of the workshop was 'Towards a Peaceful, Secure, Open and Cooperative Cyber Space' and included presentations by countries, regional organisations from Asia and beyond, and the UN on topics such as: Cyberspace Policies and Emerging Challenges, Formulation of International Rules and Norms in Cyberspace, The Role of the United Nations in promoting Dialogue on Cyber Security, Interaction and Cooperation between National Level Actors and Regional Dialogue, Cooperation and Capacity.
Meeting hosted and supported by:
Ministry of Foreign Affairs of the People's Republic of China